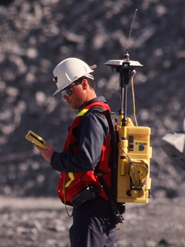 The Prospector Exploration & Investment News is a multi-media company designed to assist Resource companies & their Suppliers in telling their stories to the investment community.

Published as a Bi-Monthly since 1980, The Prospector looks at exploration activities worldwide. We also produce (Since 2009) an internal section called "The Aboriginal Miner" which focuses on resource companies working in partnership with First Nations in their traditional territories. We also produce a regular "Green Energy" section.

We reach 50,000 readers world-wide, including retail investors, fund managers, Investor Relations professionals, First Nations Chiefs and Councils and industry movers and shakers.

Our website www.theprospectornews.com is a daily news portal for information coming from resource companies about their exploration (news on the ground) and management (the boardroom) activities. We feature commentary from many of the world experts in Resource Investment.

Our multi-media activities also includes participation at Investor Shows all over the world giving our clients maximum exposure.

Our e-subscribers have now reached over 40,000. The e-list includes several thousand European investors through an integral partnership with a German fund manager.

Please contact Mining Publications for all your print and online advertising needs.

All ads of 1/2 page or larger will receive a FREE eMining Blast from Mining Publications International (a value of $400).

Your marketing message will go to 1,235 mine operations people.

This Value Added promotion is good until year end 2017.
For 2017/2018 - here is an example of our very effective
"Dual Placement" program:
A) 1/4 page ad in the publication
Cost: $800
B) A banner ad in both online and our weekly Newsletters (300 pixels x 250 pixels) for
each issue.
Cost: $1,000.
Dual Placement Cost: $ 1,500.
Contact us to personalize your promotional program and for our 2017 Calendar dates.
Download our 2017/2018 Prospector Media Kit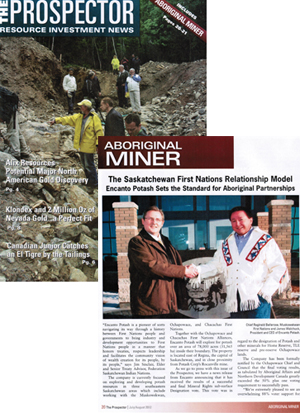 Some of our very knowledgeable columnists include:





Peter Grandich:
Ratchet Up Your Enthusiasm For Gold




Norm Duncan:
Guyana Site Resembles Athabaska Basin




Vincent Weber:
Mining and Exploration in Westernmost Canada